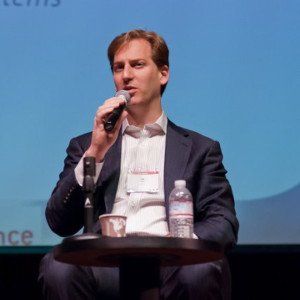 Currently serving as the CFO of Northwest Innovation Works (NWIW) and CEO of Sappin Global Strategies (SGS), Ed Sappin is a widely recognized finance, strategy, and business development leader. He has senior level experience with Fortune 500 corporations, private equity, startups, and more. Ed has been a key player in over 60 investments, major projects, and transactions in the US and global markets valued at over $10 billion. Ed has been featured in publications such as The Washington Post, CNBC, The Huffington Post, Wired, and Roll Call. He currently resides in New York with his family.
Sappin Global Strategies
Sappin Global Strategies is a New York based firm that provides strategy and investment for global innovators. SGS partners with companies and projects in energy, healthcare and technology. SGS also works with emerging innovation-focused industries such as bitcoin/blockchain, materials, and space technology, with an emphasis on companies that can scale to markets worldwide.
Professional Experience
Ed Sappin has worked in roles including those at JP Morgan, Intel, New Asia Partners, Credit Agricole, and BP. These positions took Ed from New York to London, Shanghai and back to New York. During his time in Shanghai, Ed originated private equity investments and ran the investment team for New Asia Partners, a middle-market investor. At Intel, he was a senior member of the strategy team. After coming back to the US, Ed became Director of Project Development for BP, leading teams in the US and Asia Pacific to originate over $2 billion in solar projects. He founded SGS in 2012 and joined Northwest Innovation Works in 2014. Ed is also an angel investor in disruptive growth-stage companies.
Education
Ed Sappin received a Bachelor of Science in Economics from the Wharton School at the University of Pennsylvania, graduating in 1995. He was a Franklin, Wharton and Fine Scholar. Ed went on to earn a Master of Arts in International Relations, with a specialization in Emerging Markets from the Nitze School of Advanced International Studies at Johns Hopkins University. He was a Boren and Bradley Fellow.
Community
Ed Sappin is involved with the Aspen Institute, where he is a member of the Society of Fellows Vanguard Chapter. He is also affiliated with the Rubin Museum, as a member of their Visionary Circle.